Vitality - Mushroom Drops for Dog with Adaptogen Tincture
Regular price
Sale price
$54.99 USD
Unit price
per
Sale
Sold out
View full details
If you're looking for a natural way to improve your furry friend's health, look no further than Vitality - Mushroom Drops for Dogs with Adaptogen Tincture. A natural supplement is formulated to boost your dog's immune system, promote vitality, and support overall health. The Mushroom Drops for Dogs with Adaptogen Tincture is packed with powerful, immune-boosting ingredients that are great for your dog's health. Here are a few key components:
Turkey Tail is a powerful tool in the fight against cancer, increasing long-term survivability in patients with gastrointestinal cancers.

Reishi has anti-aging and rejuvenating properties that support immune system function and medicinal properties for regulating blood sugar and blood pressure and supporting the liver and kidneys.

Shiitake is an excellent choice for metabolic disorders, chronic infections, and hepatitis and supports healthy aging.

Maitake protects healthy cells and supports healthy aging, and it is also anti-inflammatory and antioxidant, with benefits for blood pressure, cholesterol, and gut health.

Chaga is known for its immune-stimulating properties and ability to assist the body with oxidative stress, as well as regulating blood sugar levels and supporting healthy gut bacteria balance.

Artist Conk and Red Belted Conk have unique benefits for skin, spleen, respiratory function, and natural cell growth.

Astragalus Root supports the spleen, liver, lungs, circulatory and urinary systems, helping your pet maintain optimal health in many areas.

Ashwagandha: An adaptogen that can help reduce stress and anxiety while promoting overall health and vitality.
Your pup deserves the best, and with Vitality - Mushroom Drops for Dogs with Adaptogen Tincture, you can give them just that! Packed with powerful immune-boosting ingredients that promote vitality and overall health. So what are you waiting for? Give your pup the gift of health today and add Vitality - Mushroom Drops to their daily routine. Your furry friend will thank you for it!
Standard Shipping 3-5 business days
Customer Reviews
Write a Review
Ask a Question
03/20/2023
Brenda K.

United States
Works great for my boy!
We've been using this product since June to holistically treat my doodle, Reggie, who had osteosarcoma. He's doing really well!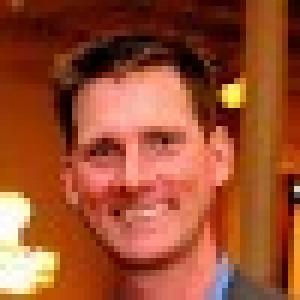 J
01/20/2023
Joesph

United States
Made a huge difference with my dog
My dog was diagnosed with cancer and we decided to go the holistic route and we were so happy we did! This mushroom blend, with CBD and the right diet had a huge impact on my dogs disease. She was happy, feeling good and lived over 2 years past her diagnosis that said she be gone in 4 months. So grateful for this easy to use, tasty mushroom product!!