Clarity - Mental & Brain Supplements for Dogs
Regular price
Sale price
$49.99 USD
Unit price
per
Sale
Sold out
View full details
Give your pet the mental boost they need with Clarity, a mental and brain supplements for dogs. As your dog ages, they may experience mental or emotional imbalance, cognitive decline or even dementia. Clarity is specially designed to combat these issues and improve overall mental clarity and cognitive function.
The combination of medicinal mushrooms and herbal extracts in this supplement can provide a range of benefits:
Cognitive function: Lion's Mane mushroom has been shown to improve cognitive function and memory by regenerating the brain cells and improving neural pathways.

 

Immune system support: Reishi mushroom contains beta-glucans, which can enhance the immune system and help fight off infections and diseases.

Energy and stamina: Cordyceps mushroom is known for its energy-boosting properties. It helps to increase oxygen uptake and utilization, which can improve stamina and endurance in pets.

Anti-inflammatory: Ashwagandha is a natural anti-inflammatory and it can help reduce pain and swelling, which can be beneficial for pets with arthritis or other inflammatory conditions.

Stress and anxiety relief: Bacopa Monnieri has been shown to have anxiolytic properties, which means it can help to reduce stress and anxiety in pets. This herb can also improve cognitive function and memory.
Clarity is a natural, safe, and excellent choice to support your dog's brain and emotional health. Order now to give your furry friend the gift of mental clarity and emotional stability!
Standard Shipping 3-5 business days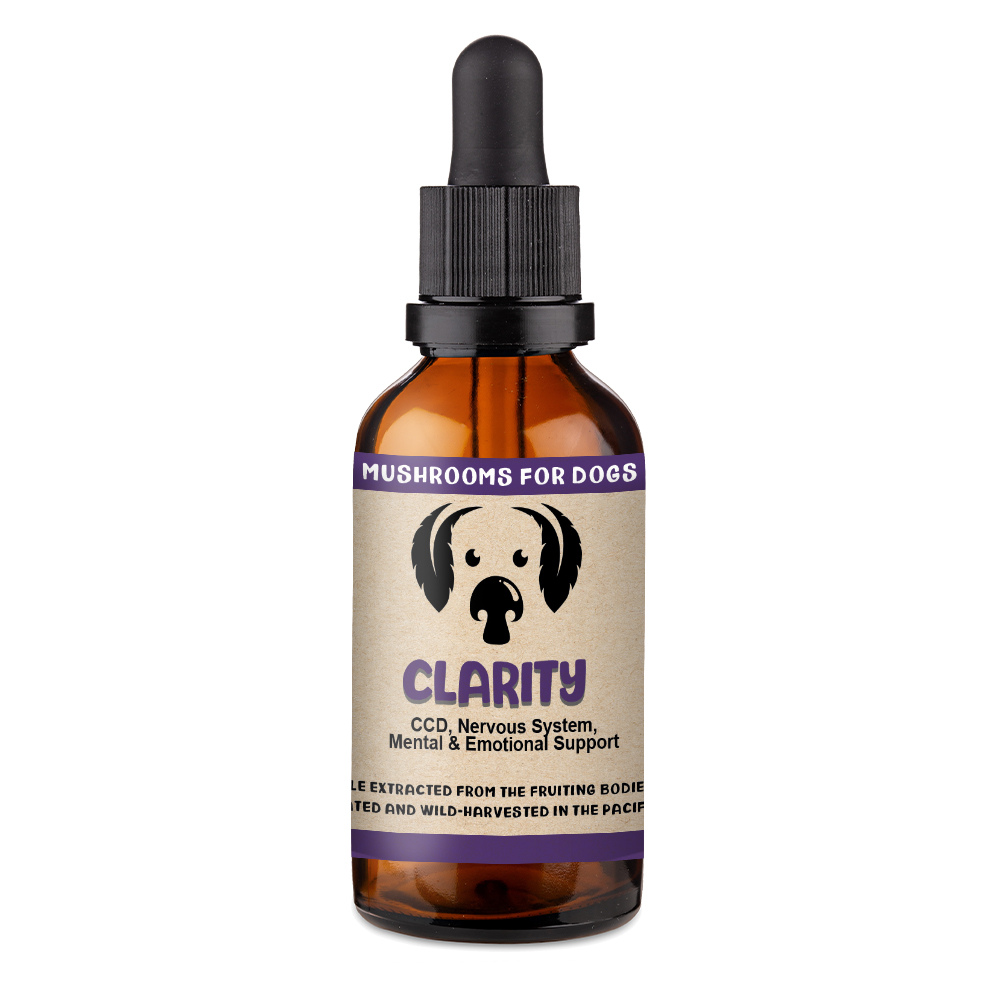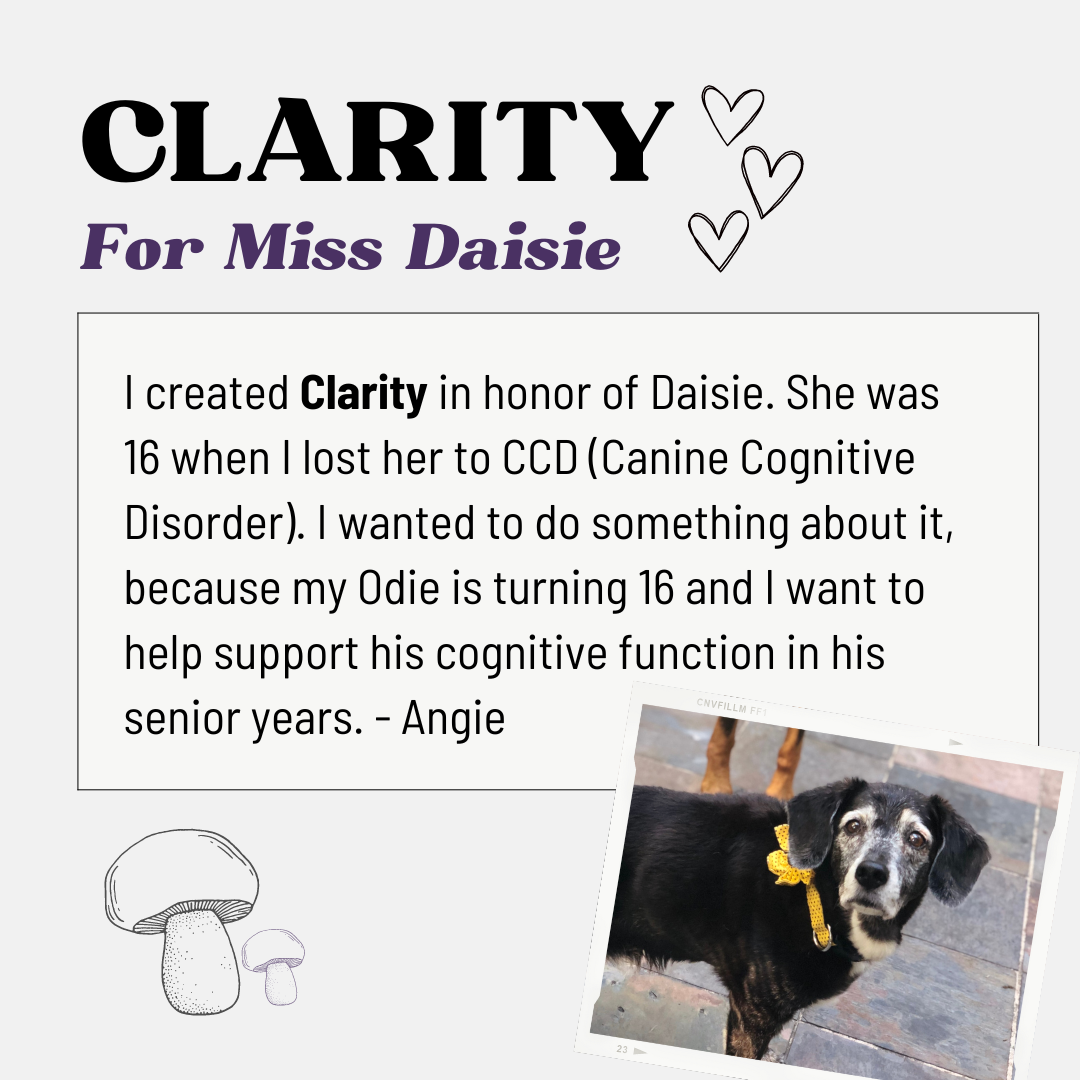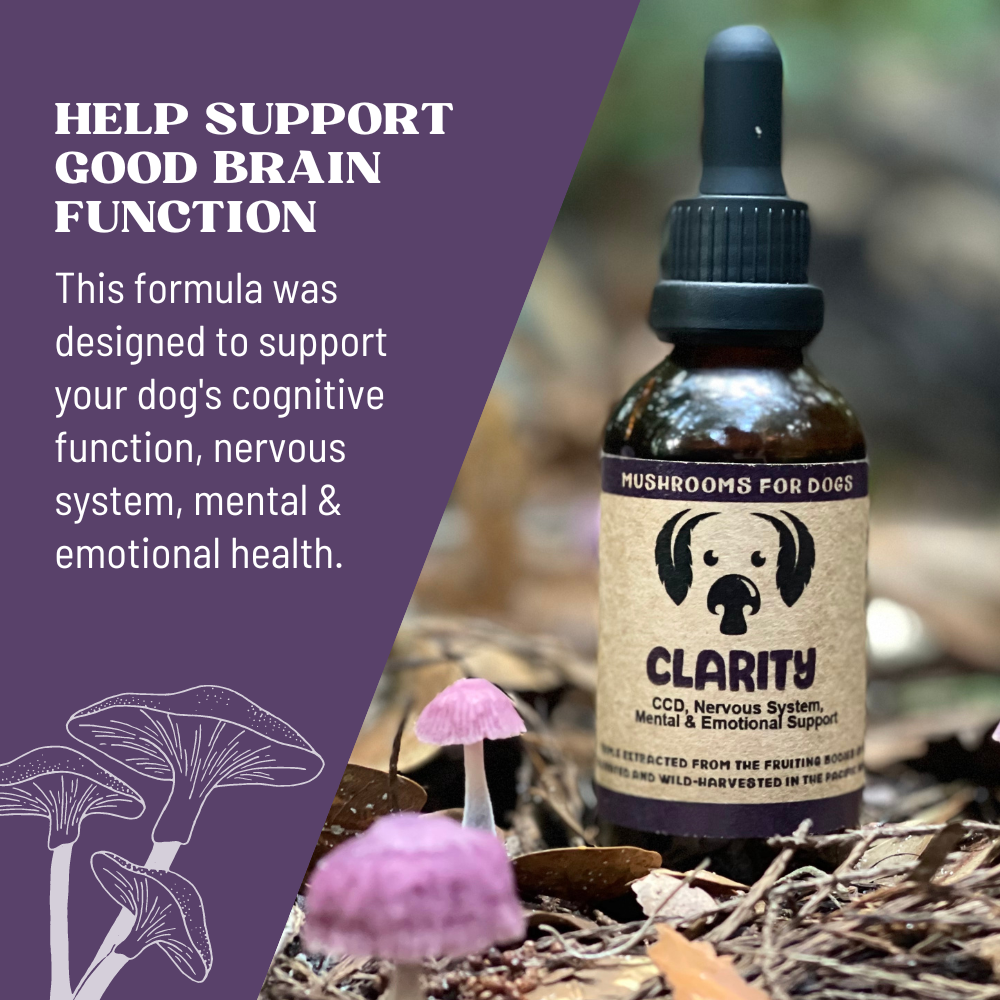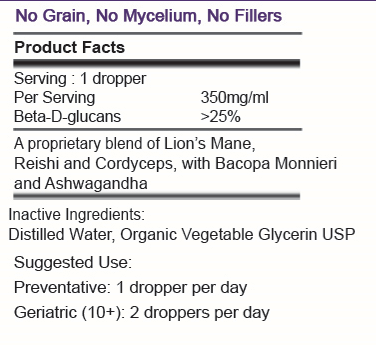 Customer Reviews
Write a Review
Ask a Question