Dr. Ruth Roberts Pet Wellness Courses
Take Charge of Your Pet's Wellness and Happiness with Dr. Ruth Roberts' Online Courses
I've had the honor of helping thousands of dogs and cats overcome health hurdles such as chronic kidney disease, GI illness, allergies, and cancer.  I combine scientific facts, decades of clinical work, and a holistic, integrated health and wellness approach to help you find solutions that'll nurture your furry friend back to optimum health.
If you love your pets like I love mine, you want the very best and safest way to treat and prevent disease in your four-legged family members. If your pet has been sick or has a terrible diagnosis, I bet you've been scouring the internet for information on your pet's health issues. Your search for guidance to gain your pet's total wellness, has no doubt left you feeling overwhelmed.  Here we provide you with reliable sources of information and professionals who can help guide you in maintaining your pets' wellness.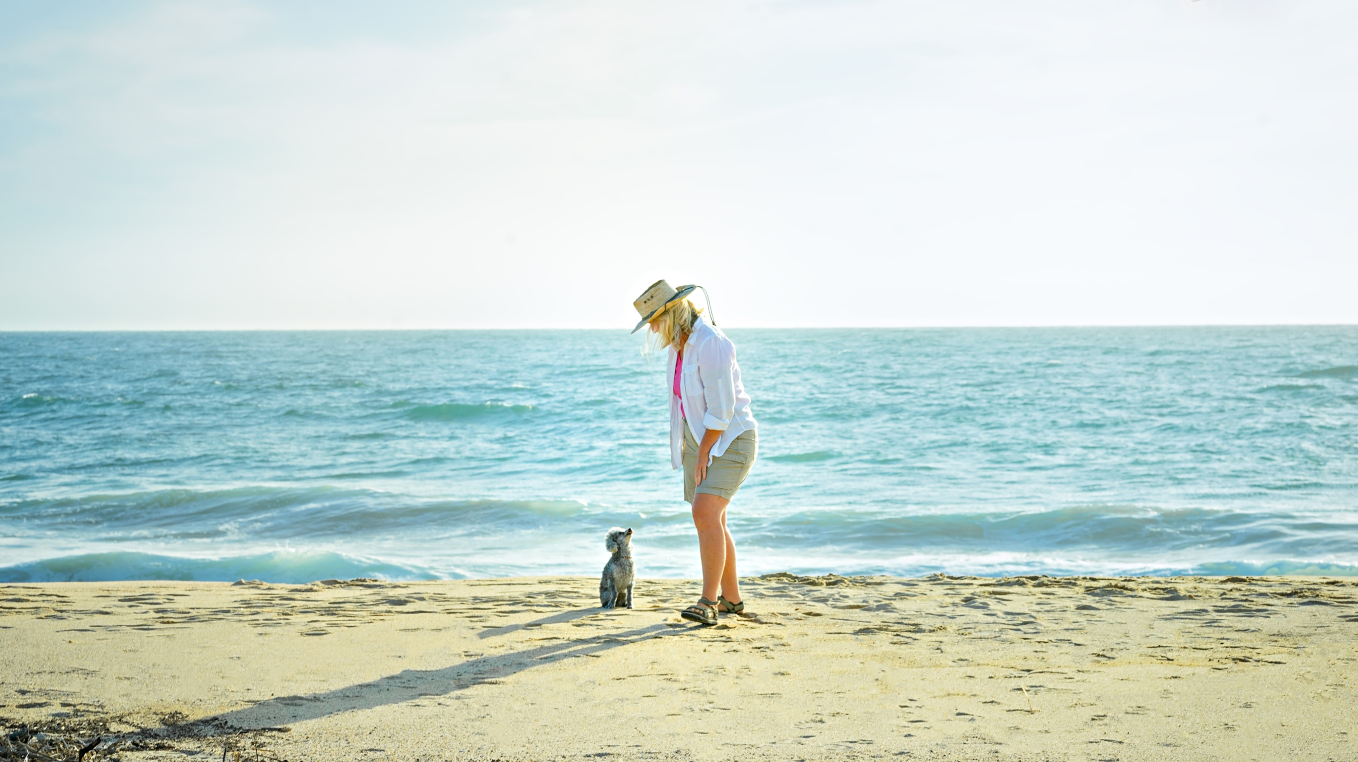 is the ultimate online learning platform for individuals looking to enhance their skills and knowledge in the Pet Wellness field. Dr. Ruth Roberts Pet Wellness Courses elieve that learning about Pets' Health and Wellness should be accessible to everyone, no matter where you are in the world or what your background is. That's why I offer a range of courses that can help thousands of dogs and cats overcome health hurdles such as chronic kidney disease, GI illness, allergies, and cancer.  Get access to Pet Health Education, E-Books, Videos, Supplement guide, and worksheets.
The courses are created based on my 35+  years of experience as a Veterinarian and a Holistic Pets Health Coach. You'll receive top-quality instruction that's engaging, interactive, and tailored to your learning style. I understand that time is precious, which is why our courses are designed to fit your busy schedule. You can learn at your own pace, from anywhere in the world, and on any device. Plus, you'll have access to our support team and community of learners, so you'll never feel alone on your learning journey.
The Original Crockpet Diet Course
The Original Crockpet Diet™ Recipes and Course
$49.00 USD
Unleash the Chef in You for a Healthier, Happier Pet

Are you tired of commercial pet food options that leave you guessing about what's real...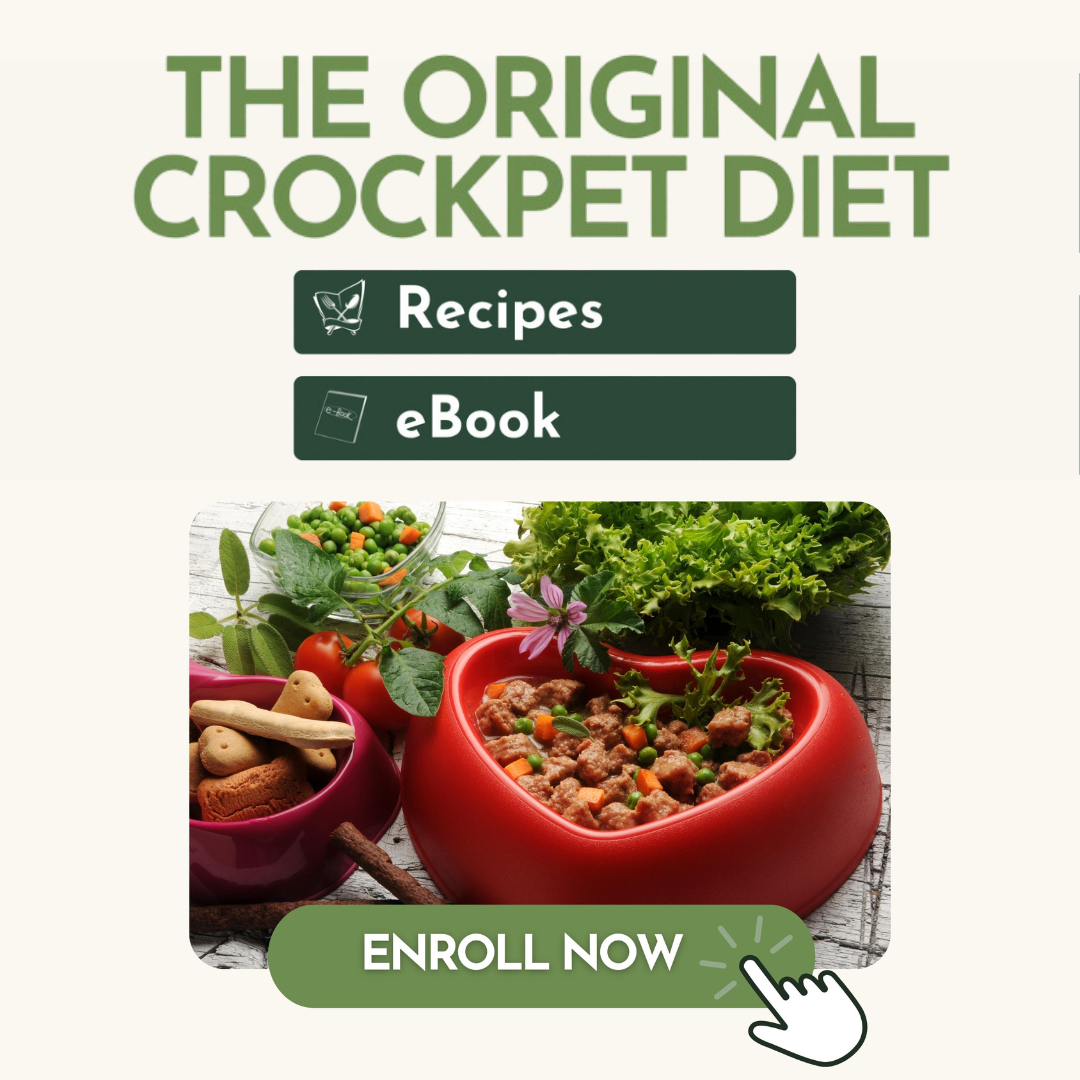 Ebooks
The Crockpet Diet (e-book): The Science & Benefits of Natural Pet Food
$9.99 USD
The Original CrockPet Diet ebook provides pet owners with a comprehensive guide on the science and history behind the renowned home-cooked diet for pets created by Dr. Ruth Roberts. This ebook offers a detailed u...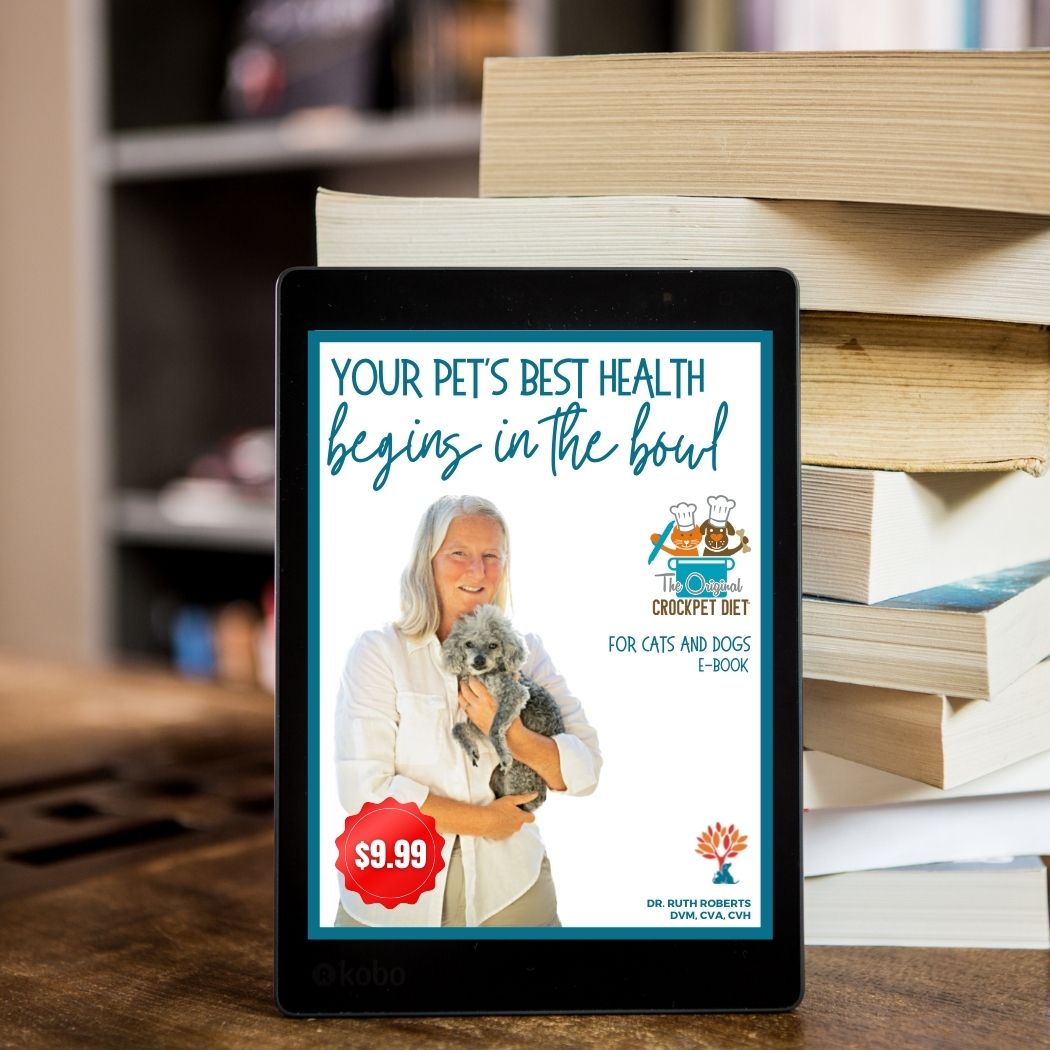 Plants & Medicinal Mushroom Benefits for Pets By Angela Ardolino
$9.99 USD
Discover the natural healing power of plants and medicinal mushrooms for your pet with Angela Ardolino's "Plants and Medicinal wellbeing.
Whether you're looking to bo...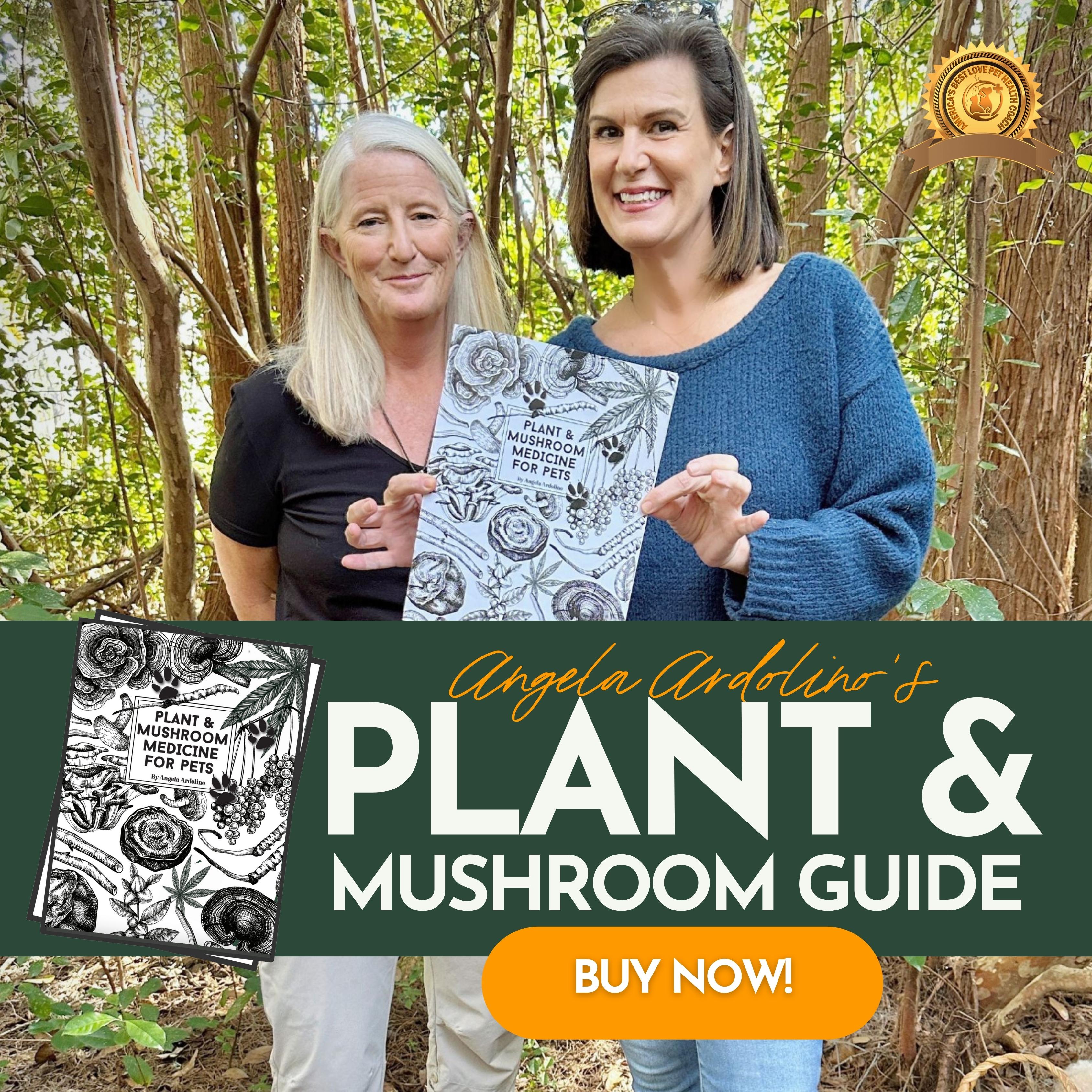 Kidney Health Course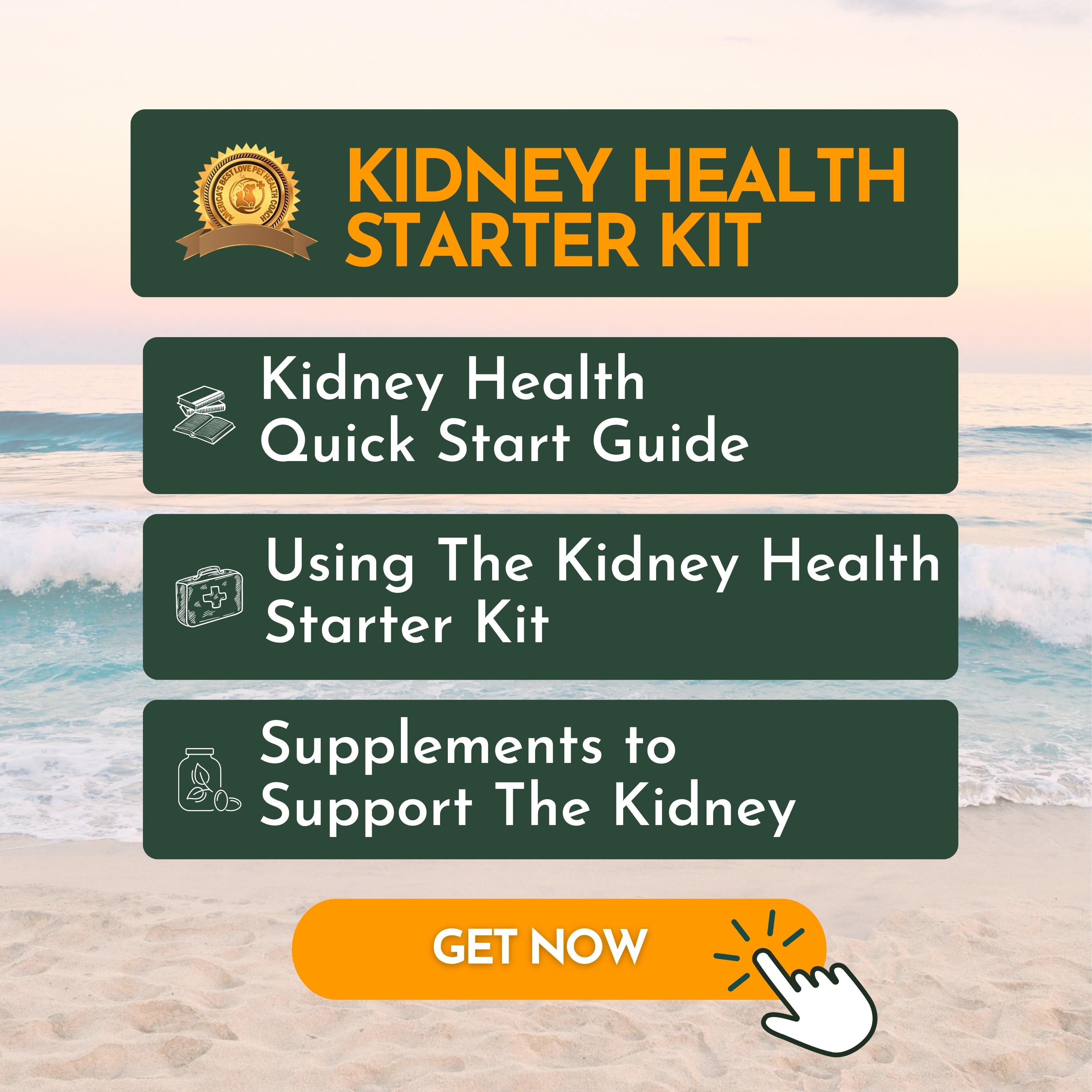 Kidney Health Starter Kit Course For Dogs and Cats
$11.99 USD
Introducing the Kidney Health Starter Kit for Dogs and Cats by Dr. Ruth Roberts – the ultimate resource to support your beloved pets' kidney health. This comprehensive online course is designed to equip pet owners with the knowledge and tools they need to promote optimal kidney function and maintain their furry friends' well-being.
Dr. Ruth Roberts, a renowned veterinarian with extensive experience in pet care, h...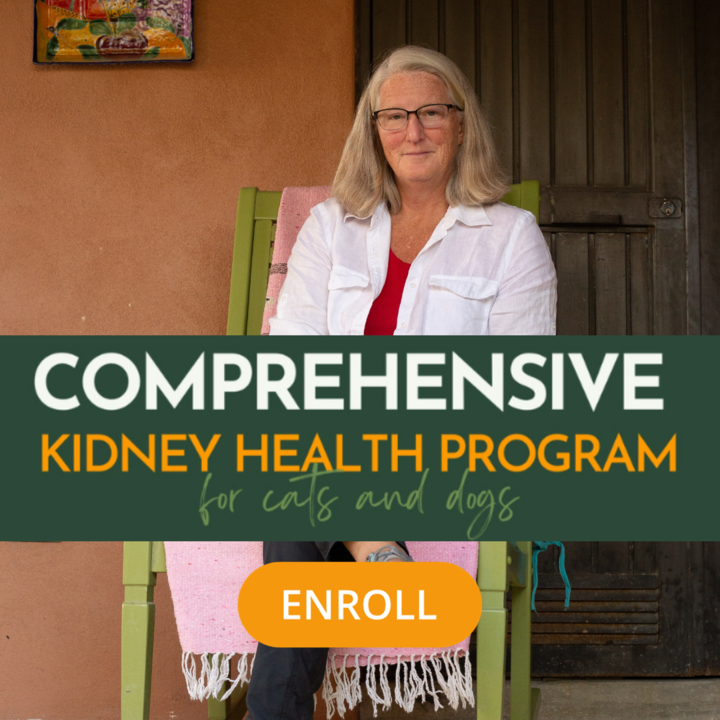 Kidney Health Care Course for Dogs and Cats - Dr. Ruth Roberts
$31.99 USD
Dr. Ruth Roberts has created a comprehensive course called "Kidney Health Care Course for Dogs and Cats" to help improve your pet's kidney function. Also, reduce discomfort from kidney disease and renal failure, and promote a longer, healthier life. With this program, you will gain valuable insight into what to expect when your pet is diagnosed with kidney disease. You'll receive easy-to-follow recipes for delicious, ho...
Gut Health Course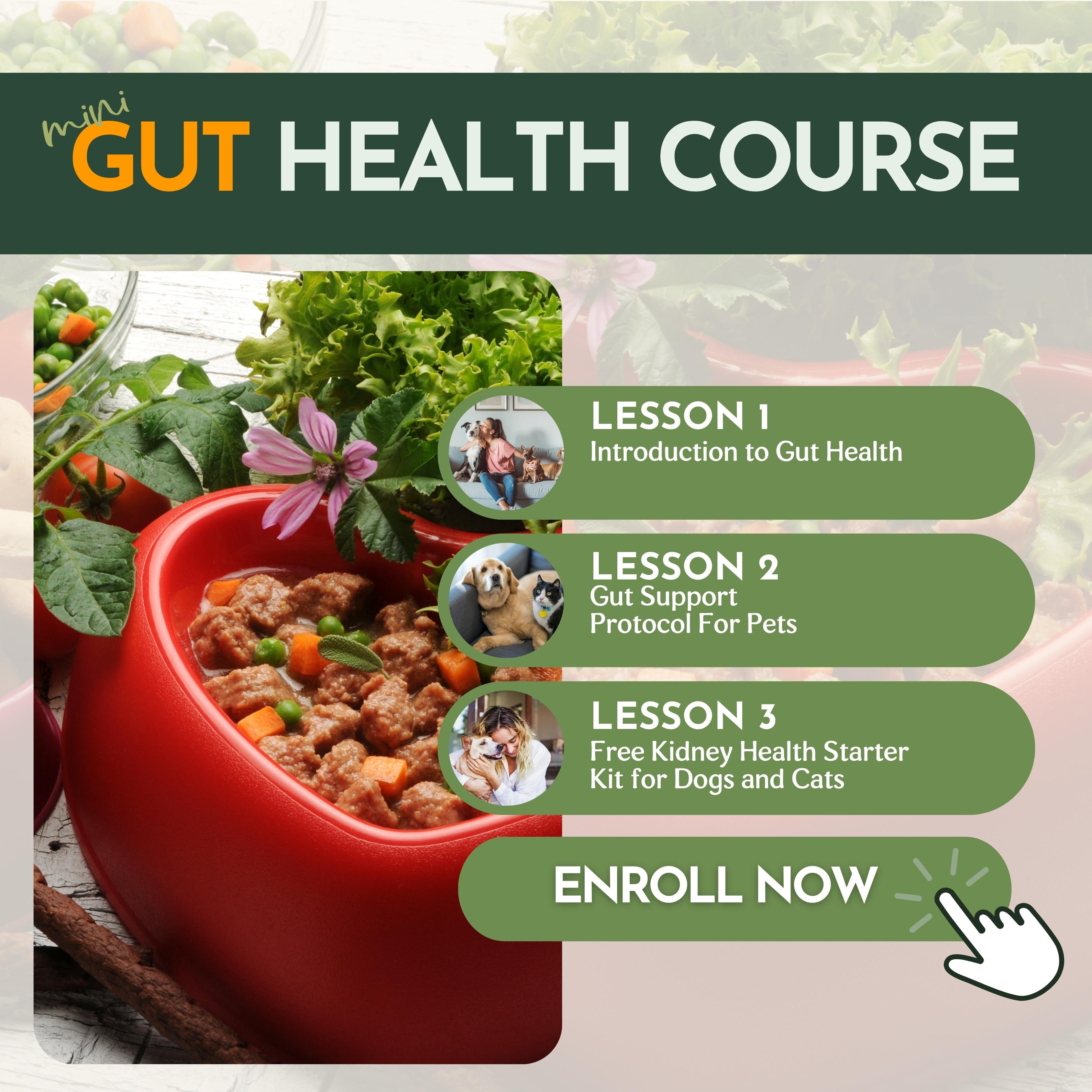 Gut Health Starter Kit For Dogs and Cats
$11.99 USD
The Gut Health Course is perfect for pet owners who are seeking a holistic approach to their pets' well-being. Backed by Dr. Roberts' extensive experience and expertise, this course provides a deep understanding of the importance of a healthy gut and its impact on your pets' overall health.
With this course, you'll gain access to a  range of valuable resources that will empower you to take charge of your pets' gu...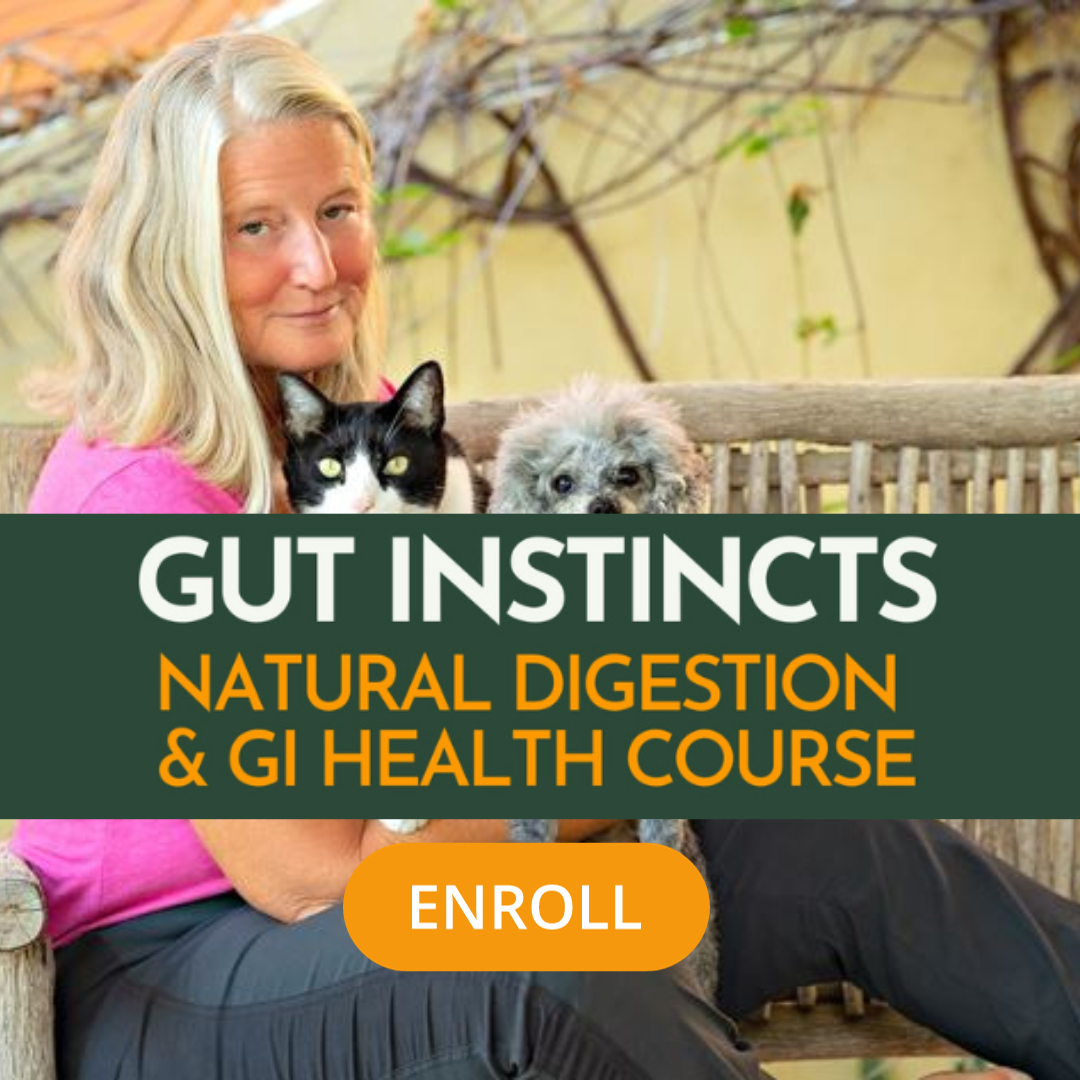 The Comprehensive Gut Instincts Natural Digestion & GI Health for Dogs and Cats
$31.99 USD
Looking to improve your pet's digestive health and overall well-being? Join our holistic gut health program, Gut Instincts: Natural Digestion & GI Health course! Brought to you by Dr. Ruth Roberts, this course will show you how to restore and maintain your pet's GI system with a combination of Western Veterinary Science and holistic techniques.
Gut Instincts progr...
Membership/Community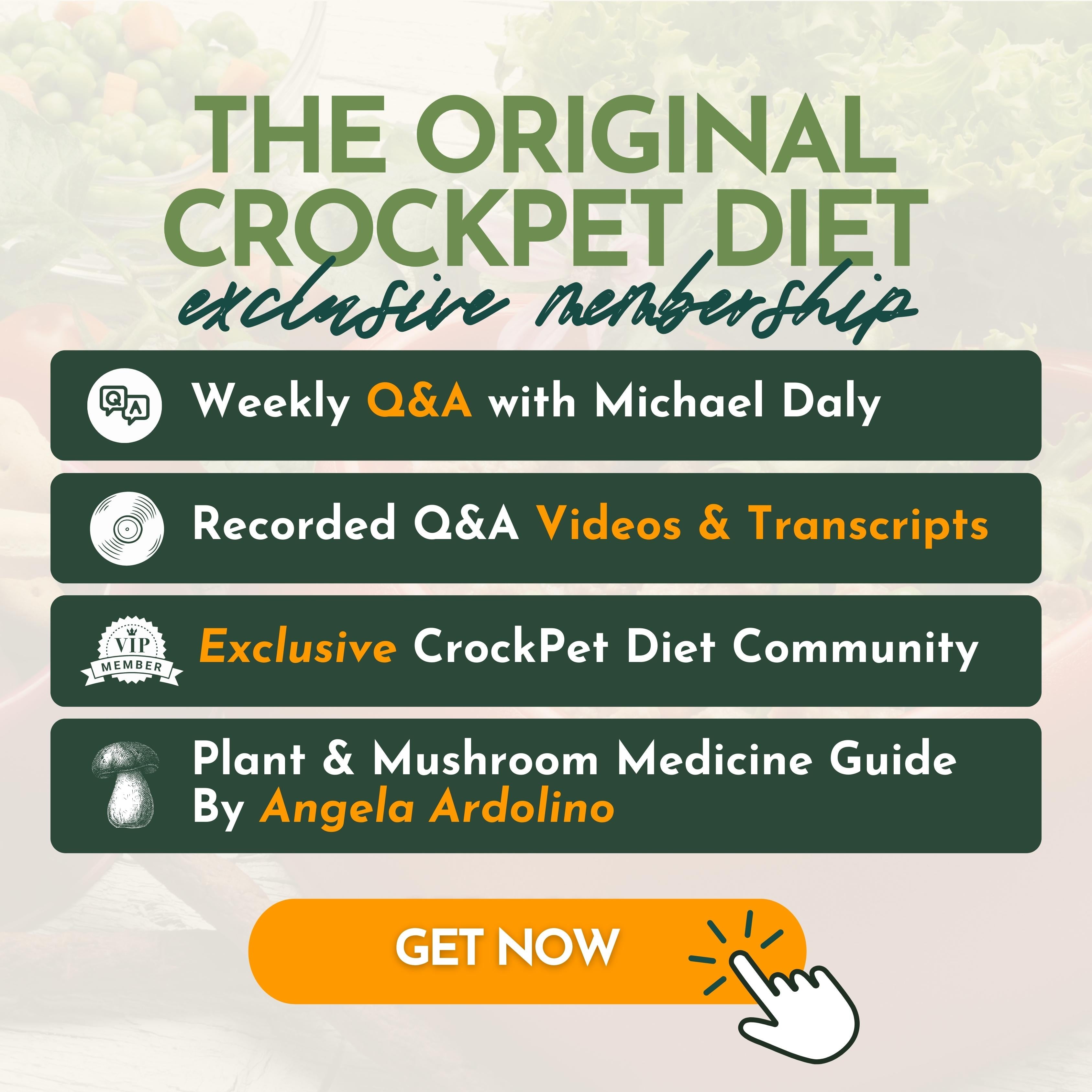 The Original Crockpet Diet by Dr. Ruth - Annual Membership
$49.99 USD
Looking for the best diet for your furry friend? Look no further than The Original CrockPet Diet annaul membership, where you'll receive:
Access to The Original CrockPet Diet community, where you can connect with like-minded pet owners and share tips and experien...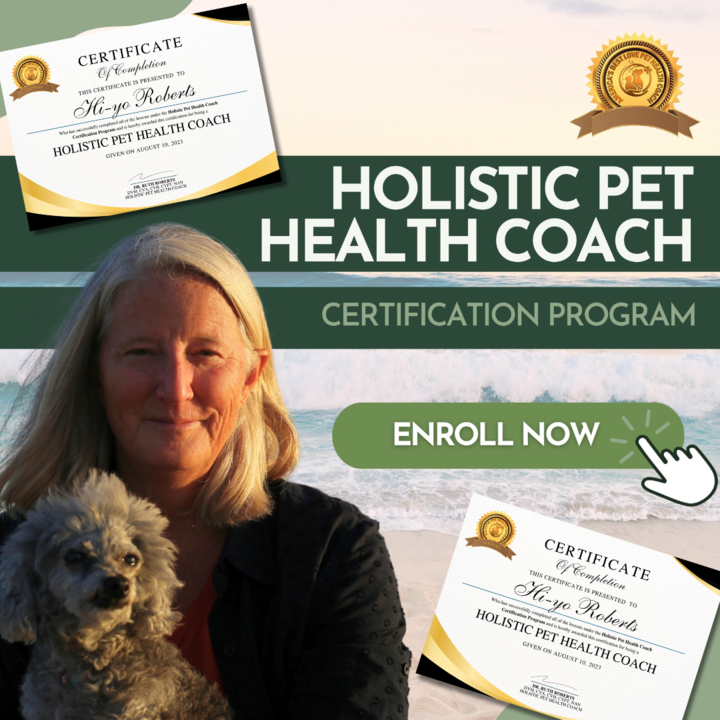 Holistic Pet Health Coach Certification Program
$5,000.00 USD

This is a course for non-medical pet parents or others in the pet care industry that want to offer their clients more.
What will you learn?

The science of pet health and illness
How to use Dr. Ruth's 30+ years of knowledge
How to work with pet parents to get lasting results
Building a business that serves y...
Empower Yourself to Be Your Pet's Best Advocate with Dr. Ruth Roberts Pet Wellness Courses
Discover the Best Ways to Nurture Your Pet's Wellness with Our Online Courses