Fidospore by MicroBiome Labs - Digestive Probiotic for Pets
Regular price
Sale price
$43.99 USD
Unit price
per
Sale
Sold out
View full details
Fidospore by Microlabs is a premium digestive probiotic designed to address a common issue among pets: digestive problem. This powerful formula is packed with beneficial probiotics that work to restore the balance of healthy gut bacteria in your pet's digestive system.
Fidospore is easy to administer and safe for all breeds of dogs and cats. Simply sprinkle the recommended amount onto your pet's food, and let the probiotics work their magic. With regular use, Fidospore can help to improve your pet's digestion, promote better nutrient absorption, and support overall health and wellbeing.
Trust Fidospore by Microlabs to provide your pet with the digestive support they need to thrive. Whether your pet is struggling with digestive issues or simply needs a little extra support, Fidospore is the perfect solution.
Standard Shipping 3-5 business days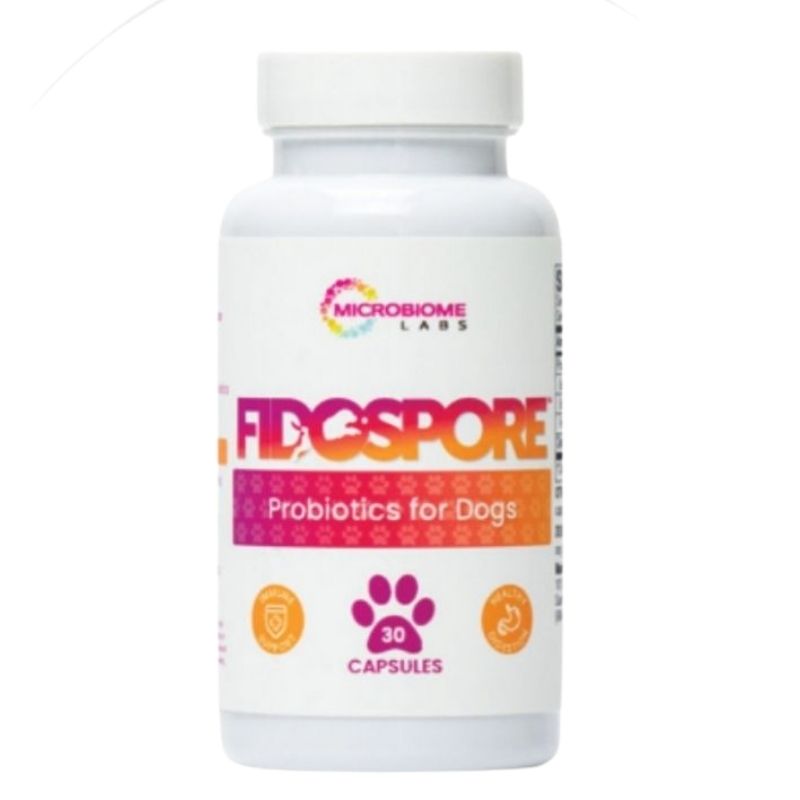 Customer Reviews
Write a Review
Ask a Question
06/03/2021
Kathy L.

United States
Fidospore
Great product and can see a big difference in my dog since using Fidospore.
Bravo FidoSpore
Daisy's health has greatly improved since she started taking Fidospore. I have never seen such an immediate change in health from a supplement.
01/14/2021
Dr. Ruth Roberts
Hi Kathy, Thank you much for your feedback! We're really glad that your dog is reacting well to Fidospore.
Great Product for Gut issues
I have started giving my baby Fidospore and it seems to be helping her. She still has reflux issues but episodes have slowed down a lot with Fidospore and home cooking food. Thank you
11/12/2020
Dr. Ruth Roberts
Srilataha, Thank you for the great review! We're so happy to hear that Fidospore and your home cooking is helping your pet a lot.
Happy Tummy!
My poor girl came to me starved and full of worms. As a result, after resolving these situations, her digestive tract is really sensitive. ProbiotaMax keeps her on a healthy, even keel. When I've discontinued it or reduced it, it doesn't take long for everything to go back to her early days of digestive chaos. Thanks Dr. Ruth!
05/31/2019
Dr. Ruth Roberts
Many Thanks Leigh! I am so happy this has made sch a big difference for your baby!
This Probiotic seems to be
This Probiotic seems to be working well.
06/06/2019
Dr. Ruth Roberts
So glad to hear this Mark!